Model 71 Side Chair by Niels Otto Moller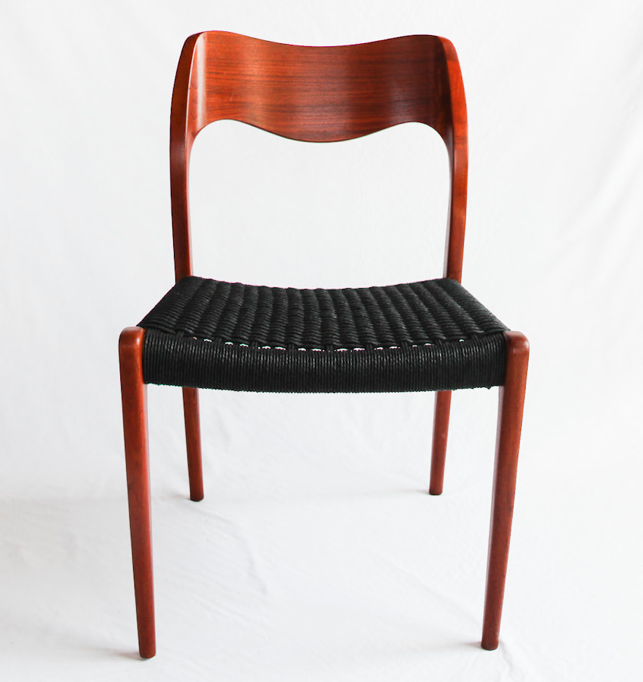 Model 71 Side Chair by Niels Otto Moller
A vintage Niels Moller side chair, circa 1960, restored from top to bottom. The teak frame displays a deep rich grain and is in perfect condition. Brand new black Danish cord has been used for the seat.
Click pictures to enlarge.
Please contact us directly for shipping rates and options.
sold out